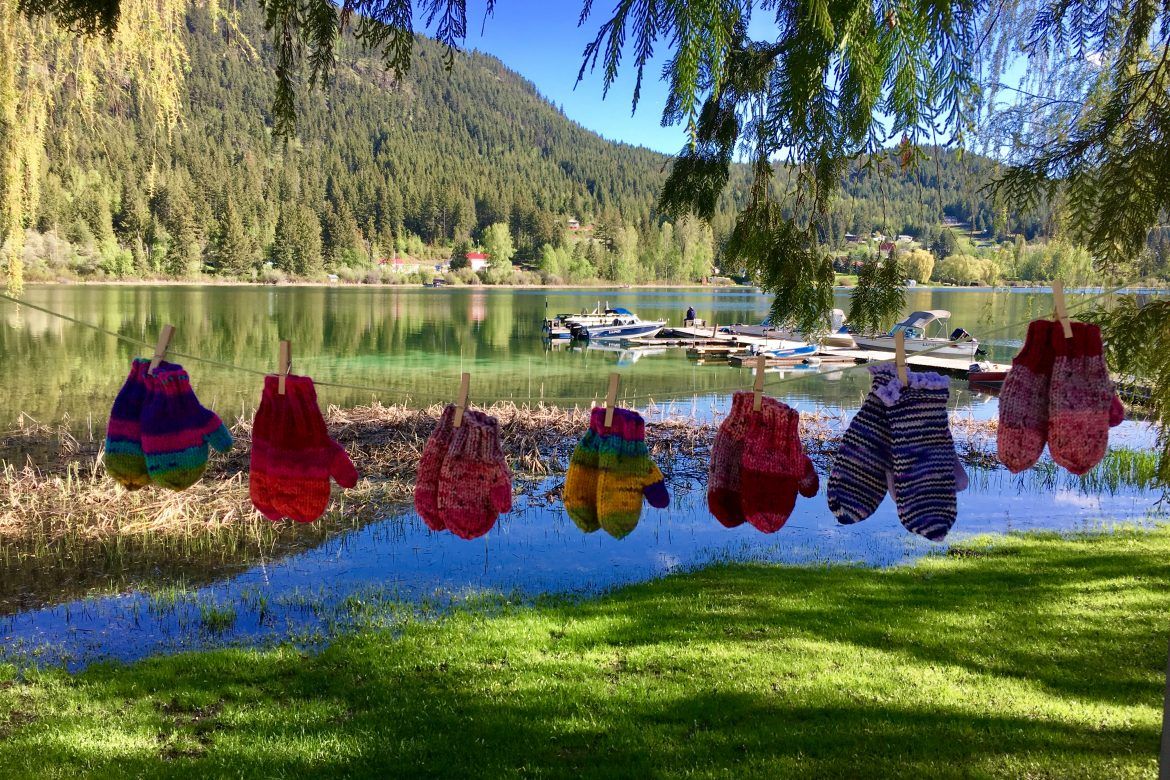 A Few More Mittens on the Line!
I spent a few rainy afternoons last week knitting mittens and then just couldn't resist hanging them out on a line once the sunshine broke through the clouds!  I've been gravitating towards brighter colours lately and am literally finding new excitement as I create each mitten. The bright pinks, purples and yellows are so inspiring.  Spring has finally arrived and we can all come out of hibernation!  As we enjoy springs arrival, mitten production at CommuKNITy Cares is not slowing down… we have just moved our favourite knitting chairs  outdoors!
Some of you new to my blog may not be familiar with the CommuKNITy Cares Mitten Ministry. We are working towards collecting 2000 pairs of hand knit or crochet mittens to donate to children as they visit the Salvation Army's Toy Hamper program this Christmas. We are well on our way but could certainly use more help to reach our goal.
If you would like to get involved with the ministry there are a number of ways you can do this.
Join us for one of our knitting groups held this week at the Glenmore Temple Salvation Army Church located at 921 68th Ave SW, Calgary, AB. If you are new to knitting mittens, I will be available to teach you everything you need to know
Tuesday May 15th 6:30-8:30pm
Wednesday May 16th 10am-noon
You can also participate in this ministry from the comforts of your own home. Knit one of your favourite patterns or choose from these patterns. The completed mittens can then be dropped off at Glenmore Temple.
We recognize that some people would like to participate in our ministry but are not in the position to purchase their own supplies. We are very grateful that CommuKNITy Cares has recently received some financial donations which we have put towards yarn and needles. These are available to you if you need them. Please email commuknitycares@gmail.com for details.
Thank you to all who have contributed mittens already and thank you in advance to those working on some now.  Your dedicated time to the ministry is greatly appreciated.  I understand knitting may not be a passion for all of you.  You can still contribute to our cause by sharing this with anyone you know that may be interested in knitting along with with us.  Every additional pair will get us closer to our goal.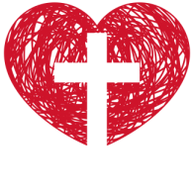 Blessings, Allison