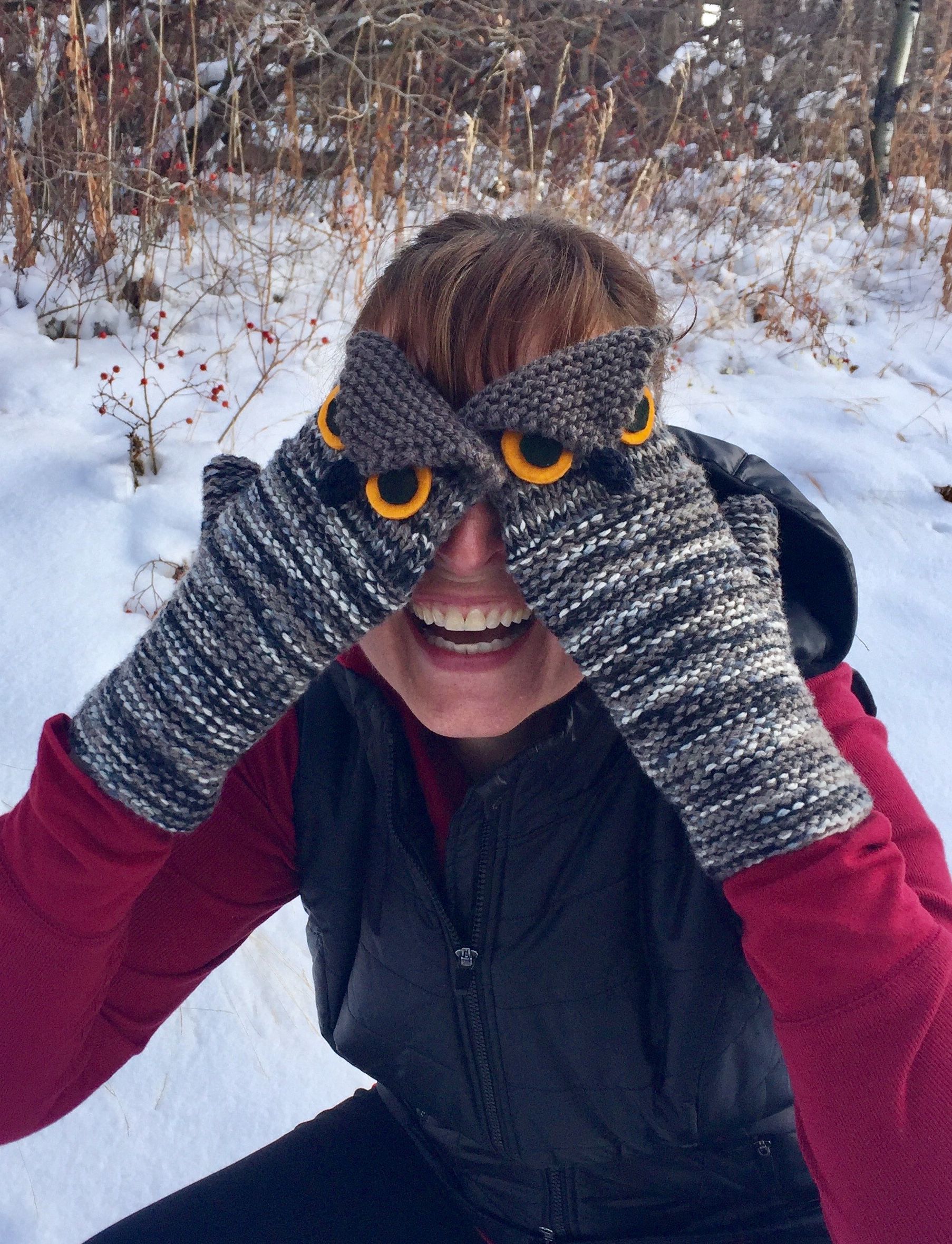 Mitten Ministry
Help warm the hands of Calgary!
CommuKNITy Cares is an outreach ministry that shares God's love for others by making hand-knit mittens and giving them to those in need in the community.  CommuKNITy Cares incorporates the joy of fellowship with the practical application of God's command to help others. CommuKNITy Cares provides mittens for children along side the Salvation Army Toy Hamper program. Although this idea came late in 2017 and time was limited, volunteers were able to make sure that 158 children received a pair of warm hand-knit mittens last year.
Our goal for 2018 is big, but God is bigger!  We have set an objective of providing 2000 pairs of mittens to children in need in Calgary, Alberta.  We would love to have you join in our ministry and help us reach our goal!
We are collecting mittens for children of all ages up, from new born up to late teens.  Be creative and use your choice of yarns and colours.  Keep in mind that the temperatures in Calgary can reach extreme lows so a chunkier weight yarn might be more appropriate.  Click on the"Patterns" tab for a link to a variety of mitten patterns that are available to download or use one of your own if you have a favourite.
Drop off or mail your completed mittens care of CommuKNITy Cares to:
Salvation Army Glenmore Temple Community Church
921-68 Avenue SW, Calgary, AB T2V 0N7
403-253-1700
"Then the righteous will answer him, 'Lord, when did we see you hungry and feed you, or thirsty and give you something to drink?  When did we see you a stranger and invite you in, or needing clothes and clothe you? When did we see you sick or in prison and go to visit you?'
 "The King will reply, 'Truly I tell you, whatever you did for one of the least of these brothers and sisters of mine, you did for me.'
Matthew 25:37-40