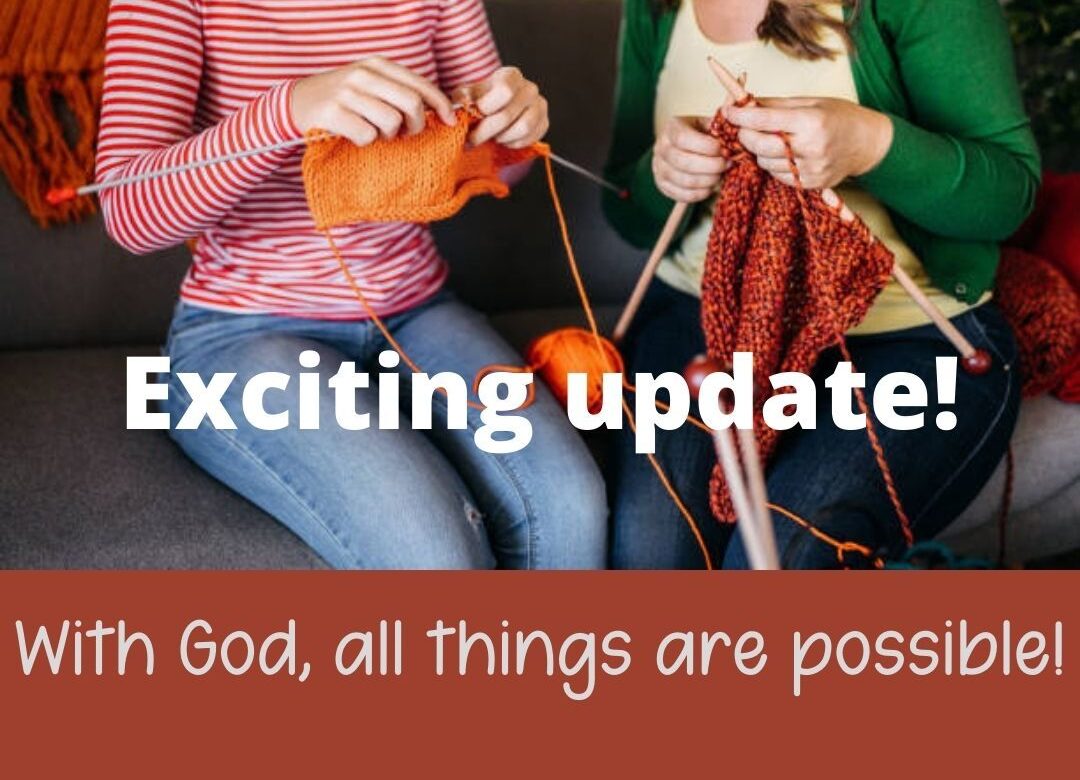 With God, all things are possible!
"But we have only five loaves of bread and two fish!" they answered. Matthew 14:17 NLT
That one verse comes to mind as I think back to the day when I presented the idea of a Knit-a-thon to our CommuKNITy Cares group in Salmon Arm. https://www.commuknitycares.com/knit-crochet-a-thon/ I had lofty goals in mind for our group! I do have a tendency to think on a large scale, but it's hard not to when there is so much potential!  This project not only gave us the opportunity to meet local as well as international humanitarian needs, but it also gave us a chance to highlight the work that the Salvation Army does worldwide.  On top of all of that, it gave people a reason to gather together as a community, united towards a common goal. Even just writing about it still gives me shivers of excitement!
Ironically there were just seven of us there that day. Admittedly, we were a group of seven that were not totally sure that we could produce enough squares to make even a couple of blankets. We also questioned whether we knew enough people within our circles that we could approach to collect donations.
I find it interesting we started with seven. It brings to mind the five loaves and two fish. The disciples didn't think it was possible to feed the thousands with the little they had, much like we were a little unsure we could meet our task. However, we all agreed to give it a try and that day we set ourselves a goal for our fundraising efforts. We agreed $2000 seemed a bit of a stretch but decided it was worth a try to see how close we could get!
We have just finished week two of our project. Today our group of 7 has grown to a group of 23 ladies that have been busy knitting and crocheting. We have already made enough squares to complete at least 7 blankets! We have shared the work the Salvation Army does over seas with dozens of donors and have already blown away our goal to raise $2000 for the Salvation Army's Partners in Mission campaign. I connected with our group and as of yesterday we have raised over $4500!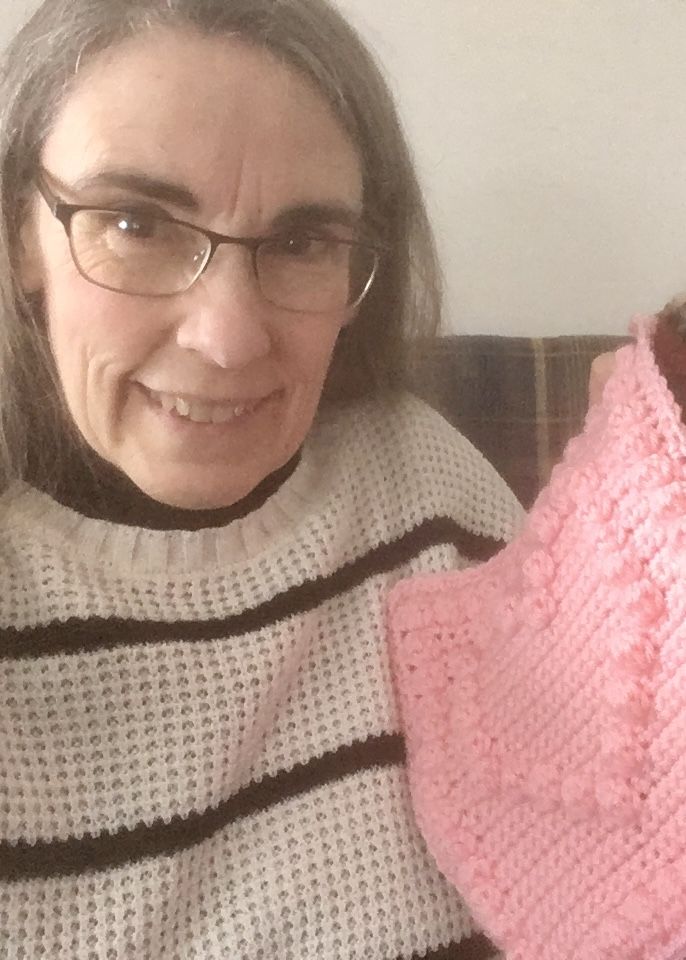 I am reminded, that with God all things are possible. As we read in scripture, Jesus fed not only 5000 men, but also all the women and children that were there! We could potentially reach $5000 or even more! Anything is possible and I am open to see where God takes us.
I recognize, even with all my enthusiasm, that I may have been placing limitations on what God can do. Sometimes we feel that a task is too big, that we don't have the resources, we don't have the energy or we don't have the skills, but what I am learning through this is that all He asks is that we bring what we have, with the right heart, and He will take care of the miracle. He didn't ask the disciples to perform the miracle, He asked them to bring what they had and an amazing thing was done that day, with only two loaves and five fish! You have brought what you have, some of you brought your time and talents while some have supported financially. Each bringing what little we have, we trust that He will take these things and do the miracle. We see Him doing that already!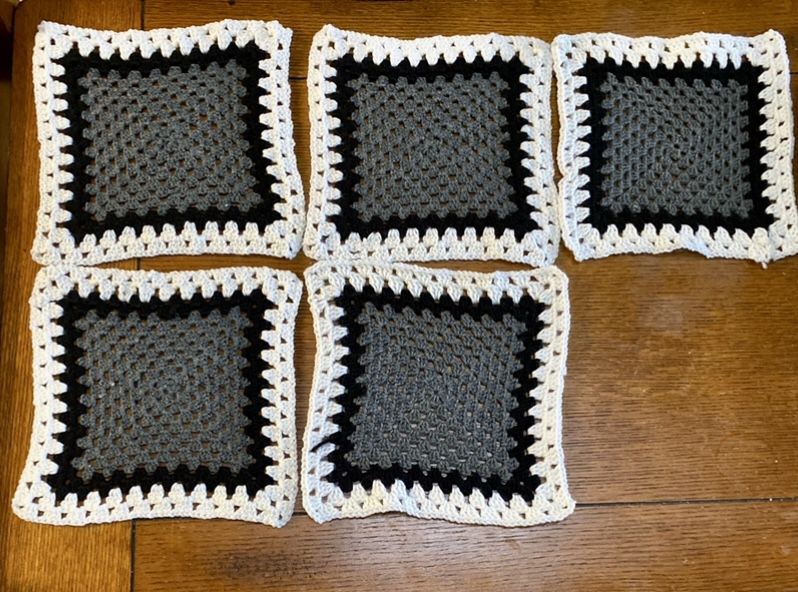 As we begin our final two weeks, I want to begin by thanking God for His faithfulness. I want to also express my gratitude to all the ladies knitting and crocheting squares. The time and creativity you have each devoted to your work has not gone unnoticed. The pictures of your squares are beautiful and are going to be such a meaningful gift to the women and children at the shelter. I also want to thank everyone who has graciously donated to the project so far. Your generosity is an act of love!
I leave you today with God's word. May He bless you as He has blessed me today!
Matthew 14:13-21 NLT
Jesus Feeds Five Thousand
13 As soon as Jesus heard the news, he left in a boat to a remote area to be alone. But the crowds heard where he was headed and followed on foot from many towns. 14 Jesus saw the huge crowd as he stepped from the boat, and he had compassion on them and healed their sick.
15 That evening the disciples came to him and said, "This is a remote place, and it's already getting late. Send the crowds away so they can go to the villages and buy food for themselves."
16 But Jesus said, "That isn't necessary—you feed them."
17 "But we have only five loaves of bread and two fish!" they answered.
18 "Bring them here," he said. 19 Then he told the people to sit down on the grass. Jesus took the five loaves and two fish, looked up toward heaven, and blessed them. Then, breaking the loaves into pieces, he gave the bread to the disciples, who distributed it to the people. 20 They all ate as much as they wanted, and afterward, the disciples picked up twelve baskets of leftovers. 21 About 5,000 men were fed that day, in addition to all the women and children!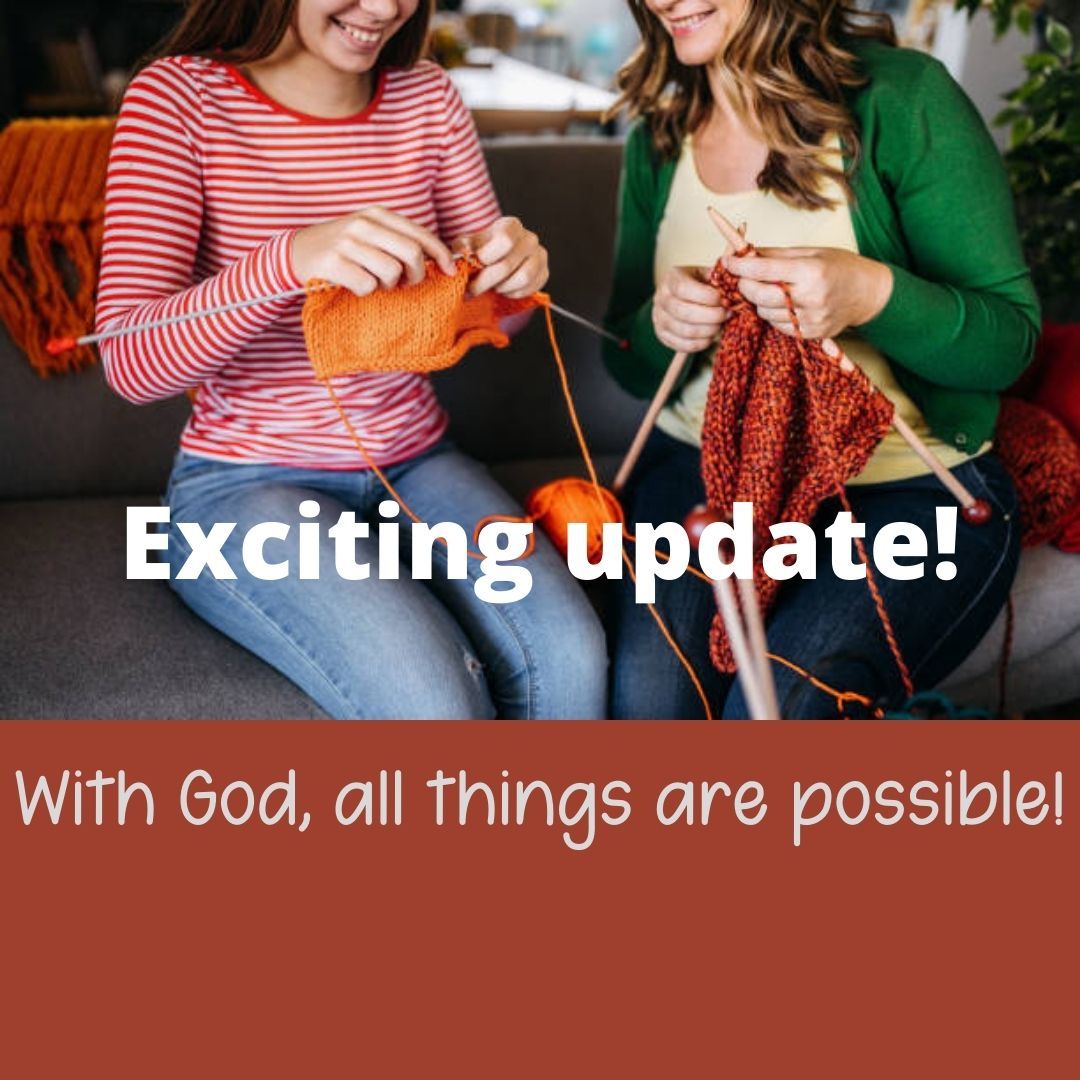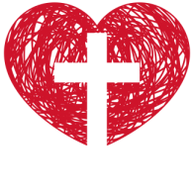 Blessings, Allison