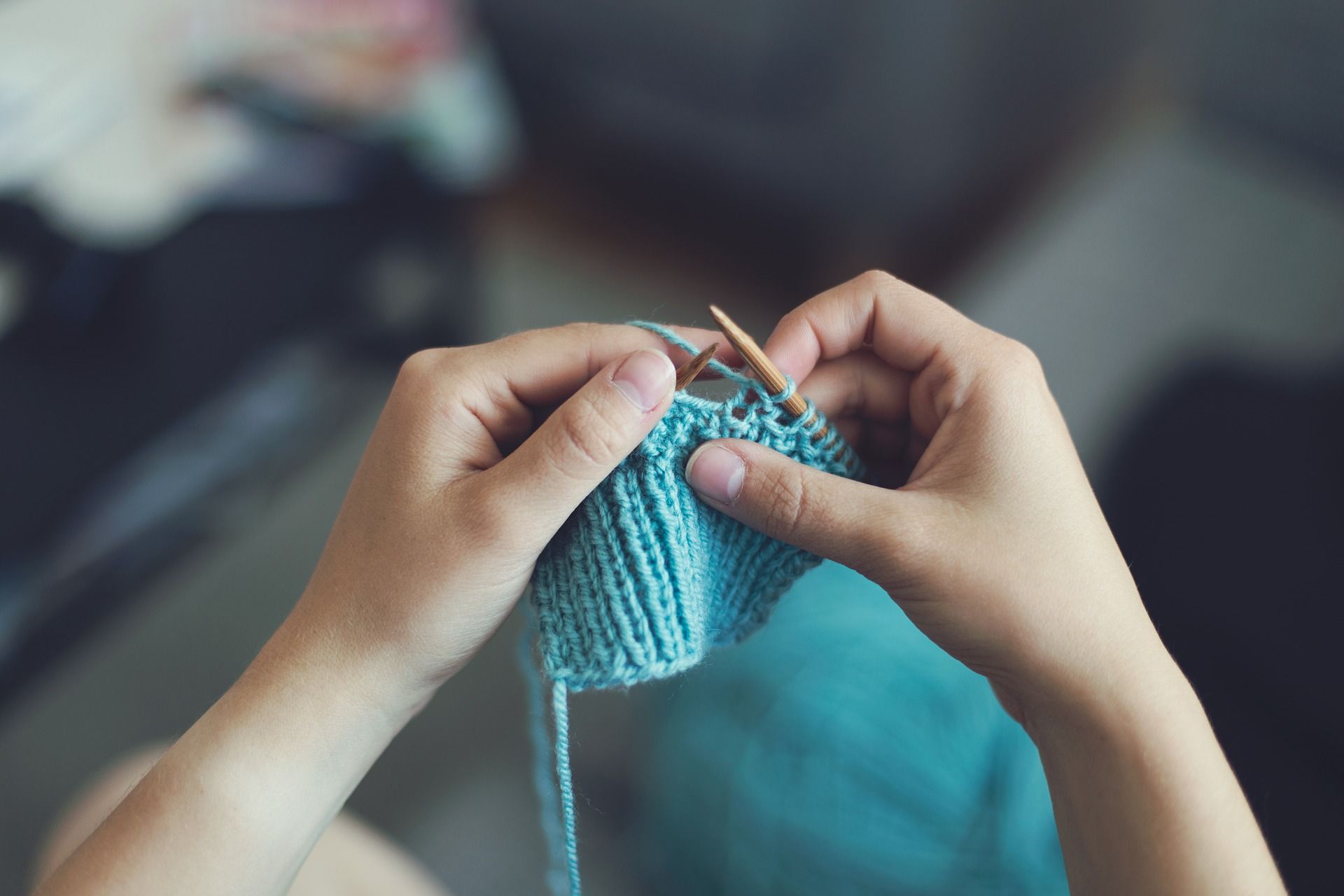 Classes & Groups
Learn how to knit and give back to your community! CommuKNITy Cares is offering the following classes…
CommuKNITy Cares Knitting Group
Bring your knitting projects along and enjoy fellowship with other knitters.  Basic knitting instruction and help with your current knitting projects will be provided.
No upcoming sessions available at this time
Learn to Mitt! 
These sessions are designed for those that already have a practical understanding of the knit and purl stitches and are comfortable knitting on their own.  These are drop in sessions designed to teach you how to knit a basic pair of children's mittens so that you can contribute to the CommuKNITy Cares ministry! Please bring the following supplies to the class.  We are conscious that not everyone may not be in a position to purchase their own supplies. We don't want that to hold you back from getting involved with the ministry and therefore can provide these to you if needed.
70 meters of chunky weight yarn (One ball of Lions Pride Woolspun or Loops and Threads Charisma would be perfect)
1 set of 5mm and 5.5mm double pointed needles
Stitch markers
Measuring tape
Darning needle
No upcoming sessions available at this time
Learn To Knit!
Have you always wanted to learn how to knit?  Or maybe its been a while since you picked up your needles and you need a refresher course.  Join us in one of the following sessions. Learn the basics of knitting and then get involved with giving back to your community through knitting for others!  Please call 403-253-1700 to reserve your spot as space is limited.
No upcoming sessions available at this time
(please check this site on the day of the class in case of any unforeseen last minute cancellations)